On June 5, Tsinghua-INSEAD Executive MBA Program (TIEMBA) Class of 2020 held its opening ceremony at Tsinghua University School of Economics and Management (Tsinghua SEM).
Professor QIAN Yingyi, Dean of Tsinghua SEM, Professor CHEN Yubo, Associate Dean of Tsinghua SEM, Professor Urs Peyer, Dean of Degree Programs of INSEAD, Ms. Samia Ali, Associate Director of EMBA Programs of INSEAD attended the ceremony, together with 44 new participants from 17 countries of the TIEMBA Class of 2020.


Dean QIAN gave opening remarks to kick off the ceremony. According to him, TIEMBA is a unique program which runs across four business hubs around the world, in which two great educational institutions join together to bring up global business knowledge and in-depth understanding of the Chinese context. He also addressed that the increasing number of female participants proves that the diversity of the program, which creating a vibrant environment that facilitates sharing and exchange of cross-industrial and cross-cultural experiences. He stated that TIEMBA is more than a set of courses, it means a community and a family, "you will gain not only the professional knowledge but also new friendship as well new and deeper understanding of your career and your life," said QIAN.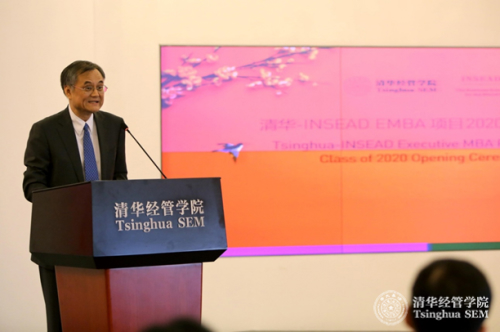 Opening Remarks by Dean QIAN Yingyi
Professor Urs Peyer shared his insights about the program and expressed that TIEMBA is to build a platform for all participants to learn, to explore, to challenge and to analyze how the different cultures, industries, and perspectives come together and strive together to bring the positive changes in the outlook of society. He encouraged new participants to create their own journey and platform for the impact they can eventually bring to the world.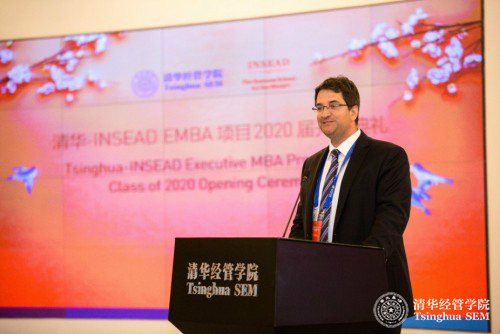 Opening Remarks by Dean Urs Peyer
The representative of the new cohort Mr. GAO Dazhong, General Manager and Co-founder of SupInt Management GmbH in Germany, and Mr. Horace Cheng, alumnus of TIEMBA 2016, Managing Partner of Ideate Investments in Shanghai, shared the life experiences that brought them to TIEMBA, as well as expressed the importance of great diversity in Class 2020 could bring many benefits to the development of participants' skills and knowledge.
GAO Dazhong (TIEBMA 2020) and Horace CHENG (TIEMBA 2016)
Professor CHEN Yubo introduced the TIEMBA program and an overview of the new class. Within the program, the participants will not only get comprehensive business foundations but also be exposed to cutting-edge technologies, and meanwhile to build a network of strong business relationships.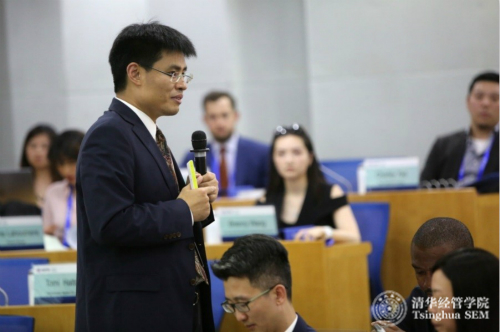 Program Introduction by Professor CHEN Yubo
Flying Balloons by Participants and Guests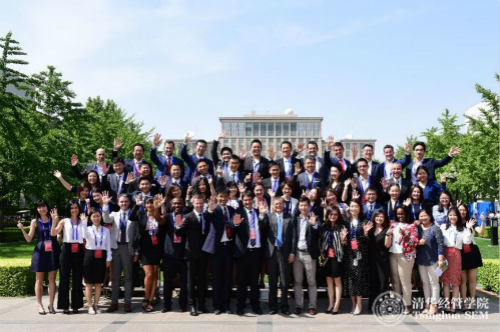 TIEMBA Class of 2020