On September 19, 2018, Bill McDermott, CEO of SAP, gave a lecture at the GMBA Class of Tsinghua University School of Economics and Management (Tsinghua SEM).
In her opening remarks at the Class of Ethics and Corporate Responsibility, Professor QIAN Xiaojun briefly introduced SAP and commented that Bill's life and career is a legend, which would inspire the students.
Bill started by sharing stories from his personal journey to illustrate how one's dream can be achieved through integrity, passion, hard work, and self-discipline. He then explained how certain key tenets can be applied at every stage of business.
"Desire, vision, innovation have served me so well in my career. These are also the keywords guiding SAP to grow and to transfer in an ever-changing marketplace", said Bill. He truly believes that the entrepreneurial values can also help talented individuals achieve anything they put their minds to.
During the Q&A session, Bill mentioned that "we take great pride in open leadership and communication at SAP, ethics are inevitably important to our company." With the country on the verge of innovation that will inspire the world, SAP can support the younger generation in China as they forge their own paths in the business world. In addition, "Humility", "Empathy" and "Never walk away from a problem" formed a leadership lesson for the future leaders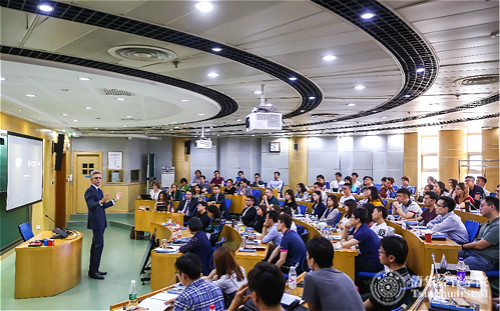 SAP CEO Bill McDermott gave a lecture
Prior to the lecture, on September 17, Bill and Dean BAI Chong-En had a dialogue on further cooperation. Both sides agreed to explore collaborative opportunities on academic and research in the digital era, thus to strengthen the cooperation between the Chinese universities and European enterprises.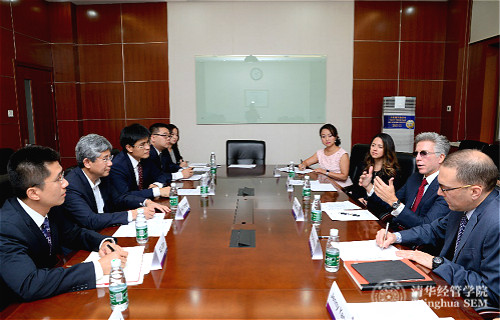 Dialogue