CHEN Yan, Distinguished Visiting Professor of Tsinghua University School of Economics and Management (Tsinghua SEM), Daniel Kahneman Collegiate Professor of Information at the University of Michigan, is the recipient of the 2019 Carolyn Shaw Bell award. The award is given annually by the American Economic Association's Committee on the Status of Women in the Economics Profession (CSWEP), to recognize and honor an individual who has furthered the status of women in the economics profession.
Professor CHEN is a distinguished scholar and award-winning educator whose contributions to advancing women in economics are many. She was a participant in the first CSWEP-sponsored mentoring program (COFFE) in 1998 and served as mentor for a cohort of women through CSWEP's CeMENT workshop in 2006.
As President of the Economic Science Association (2015-2017), Professor CHEN spearheaded numerous changes designed to make the ESA more supportive of its many women members. At the end of her term as President, the ESA asked Professor CHEN to stay on the Executive Committee in the newly-created position of Director of Mentoring.
Professor CHEN is also Research Professor at the Institute for Social Research at the University of Michigan. She has held visiting positions at Stanford University, UC Berkeley, and the University of Bonn. She earned her PhD in Social Science (Economics) at Caltech in 1995.
Named after the first Chair of CSWEP, the Carolyn Shaw Bell Award was created as part of the 25th Anniversary celebration of the founding of the CSWEP and is given annually since 1998 to an individual who has furthered the status of women in the economics profession through example, achievements, increasing the understanding of how women can advance in the economics profession or mentoring others.
(Source: https://www.si.umich.edu/news/yan-chen-honored-furthering-status-women-economics)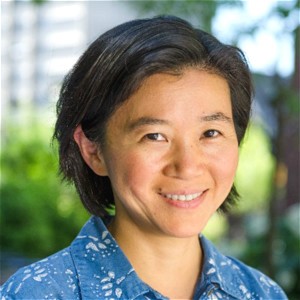 CHEN Yan