On December 14, 2019, the 2019 "Influential Person of the Year" award ceremony was held by China Newsweek in Beijing. The event sorted out the people who have made contributions and exerted influence in various fields of Chinese society in the past year and launched the annual influential people list. Mansfield Freeman Chair Professor BAI Chong-En, Dean of Tsinghua SEM, was awarded the "Economist of 2019". PENG Sen, Chairman of the China Economic System Reform Research Association and former deputy director of the National Development and Reform Commission, honored BAI Chong-En.
China Newsweek gave the following comments on the election of BAI Chong-En: as a senior economist, he has been advocating for the deepening of China's market economy system reform for many years with his solid economic foundation and social responsibility of scholars; he has provided suggestions for China's economic development and the improvement of the market economy system for many times, providing reference for high-level economic decision-making; he is rooted in China's top universities, not only making suggestions for China's economy, but also making China's voice in the world.
"It's a great honor to win this award. Especially director PENG gave me the award. I also feel much honored", said Dean BAI. "PENG asked me what my outlook is for the economy in 2020, especially in fiscal policy and monetary policy. I think that in 2020, our economic development will still face severe challenges, but we also have great potential, so we should remain optimistic. If we can continue to reform well, and at the same time implement the reform measures that have been decided firmly, we will choose better macroeconomic policies, including the monetary and fiscal policies, it will certainly improve the quality of economic development and enable us to maintain full employment, and maintain medium and high-speed growth".
This year's list covers politics, economy, culture, sports, science and technology, public welfare, performance and other fields. In addition, WANG Liming, WANG Shu, DONG Mingzhu, Guangzhou City, Nanshan District of Shenzhen City, LI Ziqi, PENG Jiaxin, ZHANG Changning, LU Minfang, ZHANG Ligang, FU Chenggang, WANG Shirui, WEI Jianjun, WANG Xiaodong, Lu Mai, YANG Yang, etc. are also included in the list.
The event has been held for 11 consecutive years. During the 11 years, MA Yun, SHAN Jixiang, LIU Guoliang, LEI Jun, WANG Junkai, etc. have all been listed on the list of "Influential People of the Year".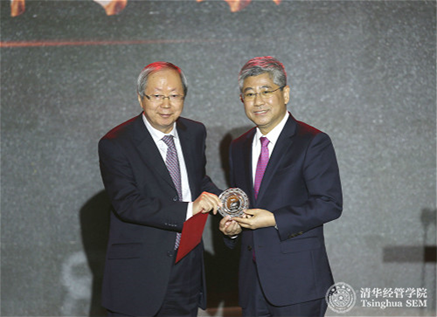 Photo