In order to ensure the well-being of our staff and students as well as making every effort to prevent further spreading of the coronavirus, Tsinghua SEM has adopted an alternative approach to the new spring semester during this epidemic. Instead of returning to campus, students are resuming their coursework via online lectures from the safety of their homes. Not only will this minimize the impact to our students' curriculum, but will also encourage everyone to stay indoors! Let's hear the experiences from some of our students: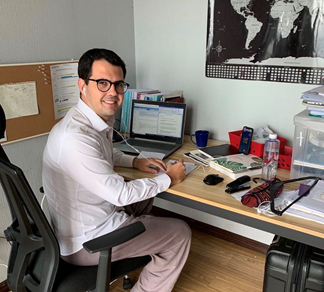 E-classes in Beijing means having normal classes morning and afternoon but on-line. The difference is that I have discovered my ability to cook different and tasty dishes every day. It is hard to be locked in at home, but it is good to discover new abilities and know yourself better.
- Caio Vaz (2019GMBA)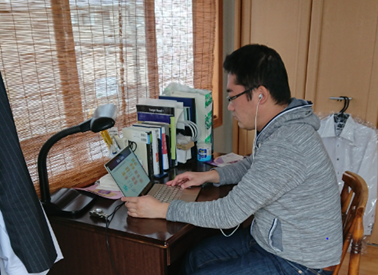 I would like to thank everyone at Tsinghua for creating this learning opportunity under limited resources. Online courses are very lively and MBA lectures are fun no matter where you study.
-Akihiro Obata (2019GMBA)
I've always wanted to be more informed about the Chinese financial system. I could have never imagined that I'd have to opportunity to continue my studies under these difficult circumstances. It's fantastic that Tsinghua University is providing online learning opportunities!
- Meeyoung Leem (2019GMBA)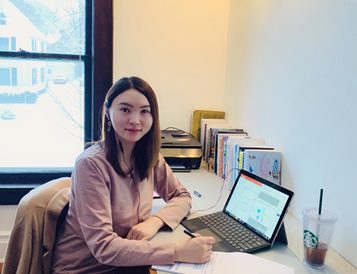 My eyes lit up when I learnt that I could continue my MBA studies via online courses, especially during this on-going outbreak of coronavirus. I immediately applied to enroll in Professor Wuxiang ZHU's flagship course "Business modeling". I am very thankful to the quick response from Tsinghua and the hard work put in by all staff and faculty members to prioritize our studies. The online courses offered me the flexibility to reach a work-life balance and allowed me to overcome the limitations due to my distance. I've never felt so accomplished being able to pursue my MBA degree while taking care of my newborn baby at the same time.
- Joanna GU (2018GMBA)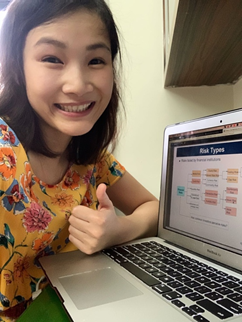 E-learning is turning out to be better than I expected and things are proceeding very smoothly. Once everyone figured out how to get on the call simultaneously, we could have a really productive lesson. The professors took great care to prepare for their lessons and we really applaud them for their attention to detail in their slides and their enthusiasm for experimenting with various online tools, such as polls, chatbots, and virtual hand raising. In particular, their stamina in giving long video broadcasts is admirable! Everyone is participating very enthusiastically because we miss each others' voices a lot and the professors gave us many opportunities to interact and respond.
- Denise Lim (2019GMBA)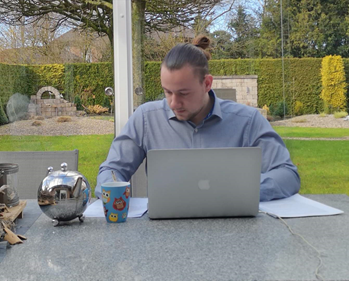 Because I'm in Germany now, I was a little worried about the time difference between China and Germany at first. I thought I'd have to get up in the middle of the night to attend the online lectures. Instead, the professors have adjusted the schedule to accommodate us, they are very patient and make this online course a great experience!
- Marvin Freericks (2019GMBA)
Following my course schedule from France means getting up early at 6 AM, but when the class is finished it's already time for breakfast and I love it!
-Louise Thibierge (MiM-HEC2018)
Despite the coronavirus, Tsinghua University has leveraged the opportunities provided by new technologies to give students the best education accessible anywhere, even on a bed.
-Christelle Zhang (MiM2019)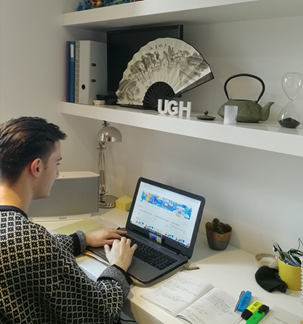 It's really impressive how classes were organized online in such a short time span, I'm very grateful for this as a result. Our semester has not been delayed, even if it took a little time to adjust to this new teaching style.
-Samuel Remy (MiM2019)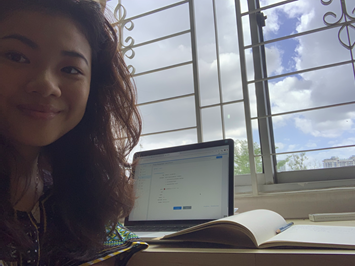 Studying online has been great, the quality of delivery was surprisingly pleasant with only a few obstacles. As a bonus I get to learn in my own comfort.
-Alicia Tien (MiM 2019)
We are very appreciative of our student body for their understanding during this special time. It is very clear to us that our students are determined to continue their studies, while their strong resolve will continue to drive and inspire us towards improving our education. It is without doubt that this difficult time will only be temporary, and we are looking forward to seeing everyone's return on campus once the fight is over.