From August 16-19, 2017, along with the promotion of the national strategy "Belt and Road Initiative", students from Tsinghua University inherited the spiritual pursuits of their ancestors, re-exploring the charm of the silk road through the Discovering China course which is a cultural experiencing course offered by the Tsinghua SEM EMBA programs.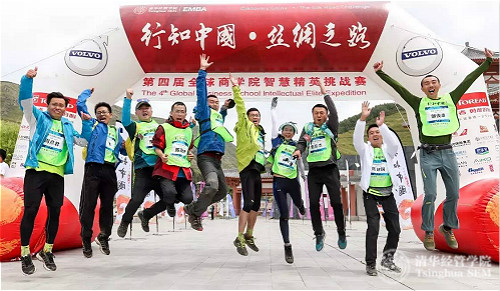 Discovering China course by Tsinghua SEM EMBA
This year is the first time for the course to involve foreign participants, including students from Schwarzman College, Tsinghua University, INSEAD, Yenching Academy, Peking University, Wharton School, University of Pennsylvania, Robert H. Smith School of Business, University of Maryland, and other renowned educational institutions. After a month of intensive training and preparation, over 500 students from China, USA, Chile, Russia, Mongolia, India, Australia, and France started their 3-day journey at Zhangye, a historical town which lies in the center of the Hexi Corridor.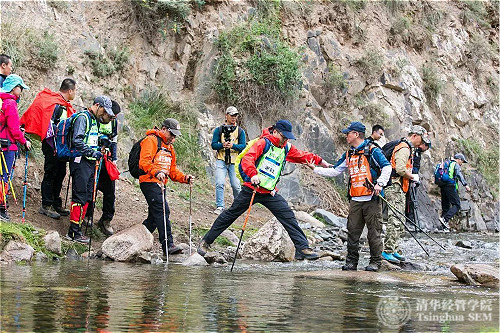 Tsinghua SEM EMBA Students exploring the silk road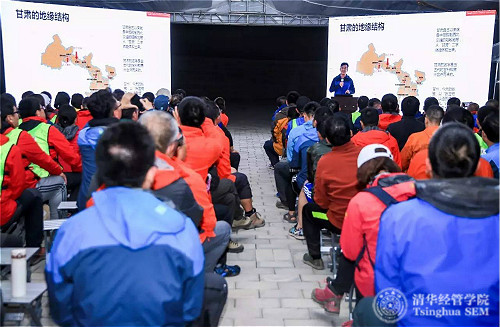 Master lectures
Apart from Silk Road orienteering, long-distance hiking, and the master lectures, the course has a strong focus on poverty alleviation in the central and western regions through the years. An education fund for students from Gansu province was initiated in 2016, planning to subsidize 200 high school students every year. Besides, Tsinghua alumni entrepreneurs in the EMBA program also provide free eye care services for the people in the underdeveloped areas. During the course of 2016, over 500 residents in Shandan county got free eye examinations, 300 pairs of glasses were given out, and 52 ophthalmic surgeries were performed by eye specialists. This year, the number of students who got the help from the fund exceeds one hundred thousand.

Group photo