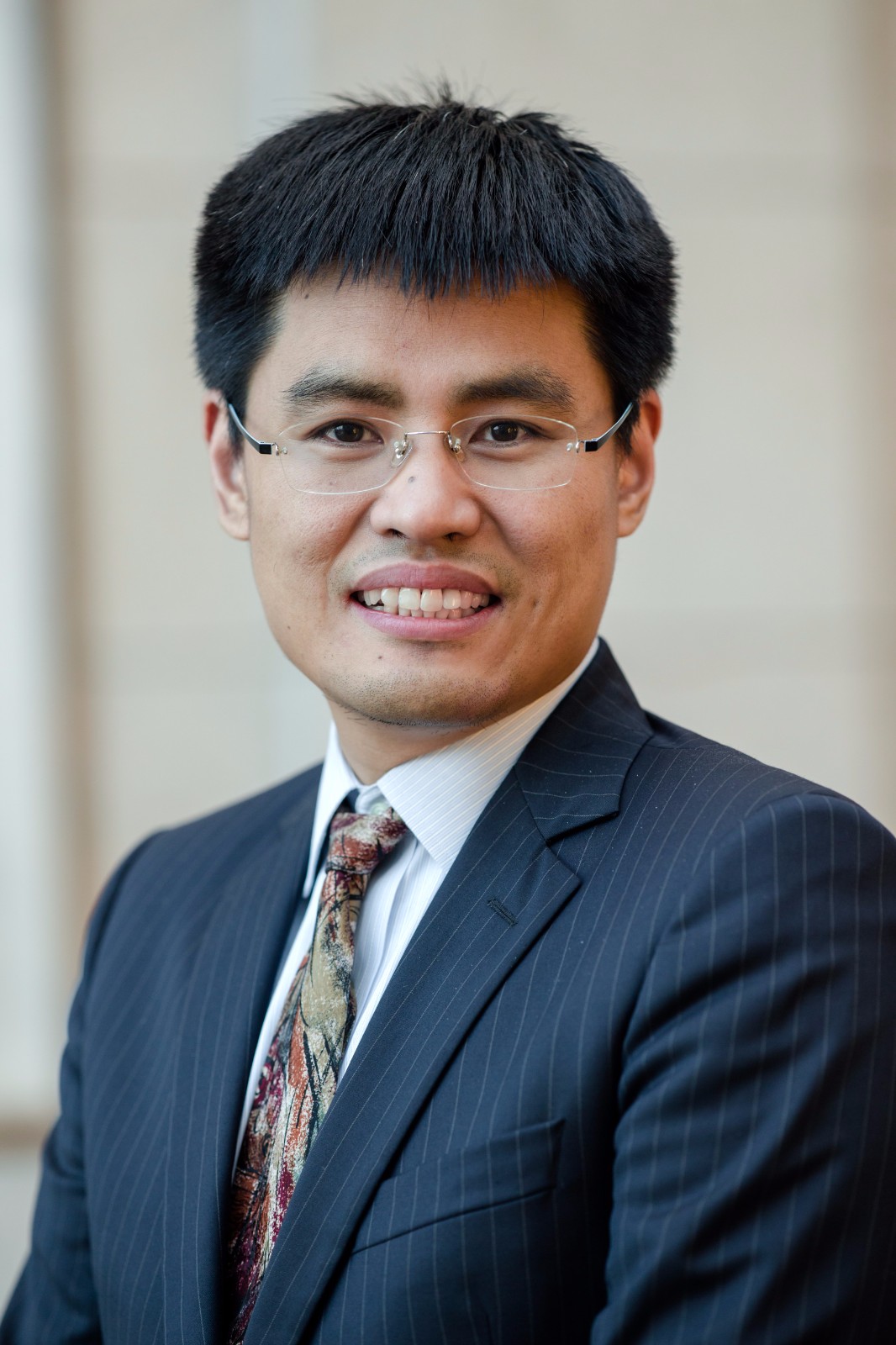 Chen, Yubo
Professor, Department of Marketing
Senior Associate Dean, School of Economics and Management


Curriculum Vitae
Phone (86) (10) 62796315
Email chenyubo@sem.tsinghua.edu.cn
Office 327H Shunde Building
Office Hours Thursday 12:30-13:30 (By appointment only)
CHEN Yubo is Senior Associate Dean, Professor, and Director of Center for Internet Development and Governance at School of Economics and Management, Tsinghua University. He received his Ph. D. in Marketing from the University of Florida, M. Eng. in Systems Engineering and B. Eng. in Industrial Management Engineering from Southeast University. Before joining Tsinghua SEM., he was a tenured professor at Eller College of Management, University of Arizona, USA. He is a recipient of the National Science Fund for Distinguished Young Scholars from the National Natural Science Foundation of China.
Prof. Chen's main research areas include digital economy, digital transformation of Chinese economy, big data and business innovation in the networked world, and climate change and sustainability strategy. Listed in Most Cited Chinese Researchers by Elsevier in 2019, Prof. Chen has published many articles in top marketing and business journals such as the Journal of Marketing, the Journal of Marketing Research, Marketing Science, and Management Science, including one article been listed as "Most Cited Papers" at Management Science in the last ten years by ISI. His research has won many international awards and recognitions, including INFORMS Frank M. Bass Best Paper Finalist Award, MSI/Paul H. Root Award Finalist, William F. O'Dell Long-term Impact Award Finalist, Journal of Interactive Marketing Best Paper Award and Emerald Citations of Excellence.

Prof. Chen is a member of ChinaInfo 100 and the National Teaching Advisory Committee on Business Administration Programs, Vice Chariman of the Expert Committee, China Committee of 100 of Digital Economy, and Editor-in-Chief of Journal of Marketing Science.
Prof. Chen has won many teaching awards and recognitions, including Dean's Award for Teaching Excellence and Dean's Course Innovation Award by Eller College of Management at the University of Arizona, Outstanding Educator of Higher Education by University of Arizona Student Alumni Association, First Class Teaching Achievement Award by Tsinghua University, Teaching Excellence Award (Second Class) and Excellent Teaching Award for EMBA and Executive Education at Tsinghua SEM.


Journal Articles (Chinese)

Feng, Zhiyan, GUO Xunhua, ZENG Dajun, CHEN Yubo, CHEN Guoqing (2013), "On the Research Frontiers of Business Management in the Context of Big Data,"
Journal of Management Sciences in China, 16(1): 1-9 (Lead Article)
Shen, Houcai, TAO Qing, Yubo Chen (2000), "Supply Chain Management: Theory and Method," Chinese Journal of Management Science, 8(1): 1-9 (Lead Article).
Book Chapter and Policy Paper
Chen, Yubo (2020), "The Development of China Digital Economy: A Study on China's E-commerce Development and Policy Implications", United Nations Conference on Trade and Development BRI Project Research Paper
Liu, Yong, Robert F. Lusch, Yubo Chen and Jurui Zhang, "The Emergence of Innovation as a Social Process: Theoretical Exploration and Implications for Entrepreneurship and Innovation", in Open Innovation, Ecosystems and Entrepreneurship: Issues and Perspectives, S. Nambisan ddit, World Scientific Publishing, 2018
Liu, Yong, Yubo Chen, Shankar Ganesan, and Ron Hess, "Product-harm Crisis Management and Firm Value," in Handbook of Marketing and Finance, S. Ganesan edit, Edward Elgar Publishing, 2012.
Selected Working Papers
Wu, Shaohui and Tan, Yong and Chen, Yubo and Liang, Yitian (Sky), "How Is Mobile User Behavior Different? A Hidden Markov Model of Mobile Application Usage Dynamics", R&R at Information Systems Research

Wu,Banggang, Yubo Chen, Prasad Naik, "Why Online Retailers Offer Own Delivery Service?"

Cui, Xuebin, Ting Zhu and Yubo Chen, "The Value of Mobile Shopping in Emerging Markets: Mitigating the Offline Retail Sparsity"
Wang, Xia, Xin Li and Yubo Chen, " Search Engine's Emotional Impact on Social Meida"

Wu, Shaohui, Yong Tan, and Yubo Chen, "A Structural Model of Customer Learning on Mobile Payment"

Wu, Banggang, Yubo Chen and Alex White, "Mobile Commerce: A Higher-Friction Environment than PC-Based Shopping"