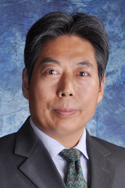 Gao, Xudong


Professor, Department of Innovation, Entrepreneurship and Strategy

Curriculum Vitae


Phone (86) (10) 62789958
Email gaoxudong@sem.tsinghua.edu.cn
Office 527 Weilun Building
Office Hours Mon. afternoon 14:30-17:00
Dr. GAO Xudong is a Professor of Department of Innovation, Entrepreneurship and Strategy, Tsinghua SEM. He received his Bachelor in Industrial Management Engineering from Harbin Institute of Technology in 1988, and Master in Industrial Economics from Renmin University of China in 1991, Ph.D. in Management from MIT Sloan School of Management in 2003. He teaches Strategic Management, Technology Strategy, High Tech Entrepreneurship.

Dr. GAO Xudong's main Research Interests include Competitive Strategy, Technology Strategy, Management of Technological Innovation. Since 2005, he has been the project leader or key member for 15 research projects funded by National natural science foundation of china, Economic and Technical Research Institute of China Petroleum Group, Xi'an Petroleum University etc. He has published 32 papers during last five years in Science of Science and Management of S.& T, Mobile Communications, Int. J. Business and Systems Research, International Journal of Technology Management etc.

He is the author of Indigenous Innovation: Strategy and methods, and coauthor of Innovation capabilities and the rise of the local telecom equipment firms in China, 'External Environments, Strategy, and High Tech New Ventures in China'.
Dr. GAO Xudong has worked in Institute of Industrial Economics of Chinese Academy of Social Sciences for 6 years, and used to be Editor of China Industrial Economy. Now Dr. Gao Xudong is JABS Editorial Board Member, IJBSR Editorial Board Member, Journal Reviewer (ad hoc): R&D Management, and Conference Reviewer of Academy of Management, IAMOT, ICMIT, Globelics, etc. He is also provide consulting to big companies like CNPC, Datang Mobile and other noted firms in China.
Journal Articles


Gao Xudong, Yajun Wu, Mingfang Li, "Developing effective strategies to address complex challenges: evidence from local high-tech firms in China", International Journal of Technology Management, Vol.2/3/4, No.51, pp.319-341,2010
Gao Xudong, Yajun Wu, Mingfang Li, "Managing complexity in the process of transforming new start-ups into well established firms in the Chinese economy context", Int. J. Business and Systems Research, Vol.5/6, No.4,pp 577-595,2010
Conference Papers/Presentations


Gao Xudong, Li Jizhen, Yuan Wei, He Yuntao, Following the Approach of National Innovation System: Evidence from National Innovation Platform in China, TRIPLE HELIX Ⅷ International Conference, 2010
Gao Xudong, Li Jizhen, Capability Development in Complex Environments: Evidence from Chinese Telecom Equipment Industry, The Future of Industry and Innovation in Asia: Firms, Networks and Alliances, 2010
Gao Xudong, Indigenous innovation,latecomer disadvantage and non-market strategy:Lessons from the development of TD-SCDMA in China, "Evaluating Chinese Approaches to National Innovation:Comparative and Sectoral Perspectives"Conference . June 28-29. University of California,San Diego, 2010
Gao X.D., Li J.Z., Zhou Z.W., Wang D., "Restructuring the Chinese national innovation systems: From buying technology to developing technology", TRIPLE HELIX VII International Conference , 2009
Gao X.D., "Understanding the key features of the TD-SCDMA adoption process in China", Standards and Innovation Policy in the Global Knowledge Economy:Core Issues for China and the US,Beijing , 2009
Gao X.D., "Overcoming "latecomer disadvantages" in the development of innovation capabilities", GMC 07 , 2007
Gao X.D., "Managing Technological Innovation in State Owned Firms", Presented at the ICMIT 2006 Conference, Singapore, June, 2006.